March Wines
April 2, 2017
Richard Moore
New this month is the addition of a 5 star scoring system. For me a 3 star wine is a good decent wine that I would buy more of and drink to enjoy. I am not a big fan of scoring systems that rank everything at the upper end, much like the wine scoring system that has most wine in the mid 80's to mid 90's. 2 star wines are ones I would not go out of my way to buy anymore of but would still drink. A 1 star rating is reserved for disappointing wines and are ones I would avoid even if free.
Wine of the Month


Opolo 2011 Fusion (25.60 Opolo Wine Club)
Maybe a bit like a broken record, but another winner from Opolo. There was some good competition from the Virgen del Aguila Artigazo and Vina Robles Suendero below. But the Fusion stood out, and I even drank another bottle of the Virgen to double check (darn!). If I had one word to describe this wine if would be "oak". The tannins are very present and substantial in this wine giving a mouth drying chalkiness leading to a long, long finish. The nose is quite wonderful, with fruit and oak without any sting. I let this air for almost an hour before drinking it and it was hard not pour a glass each time I walked by the pitcher as the amora was wonderfully amazing and very present even from a few feet away. A blend of Cabernet Sauvignon, Syrah and Petite Sirah gives this a very unique taste. Tasting notes: "a symphony of berry and black cherry with well integrated tannin and balanced acidity. Oak aging has given this wine notes of butterscotch and vanilla." I would agree and butterscotch and vanilla give words to what I was tasting on my tongue after the fruit wore off, but could not put a taste to. Highly recommended if you like a layered wine with strong tannins. Also a nice break from the typical jammy nature of Opolo wines, which I do like but in this wine the jam is noticeably absent.


Robert Stemmler Pinot Noir Russian River Valley Winside Vineyard 2013 (19.99 WTSO)
A bit of a split in our household on this one. I really like it and put it at the top of my Pinot Noirs. Julie thought the $7.97 bottle of Columbia Crest Grand Estates Cabernet Sauvignon we drank before it was better. I would respectively disagree with that, but it goes to show how one person's wine is not anothers. Tasting notes: "Loaded with aromas of cherry pie, plum, briar and coffee bean, this deep ruby-colored wine is incredibly expressive on the nose. The palate is rich and lush, densely layered with cherry and juicy blackberry, with toasty oak undertones. Intense summer fruit flavors linger on the finish." Pretty much ditto for me. This is a very substantial wine for a Pinot Noir, with a bit of sting on the nose and oak that you can really taste and feel in the mouth leading to a long finish that does not decay in flavor. As I write this I am finishing off the last glass and during the time it took to write and proof this entry the finish and taste in my mouth is still as strong as when I started writing. If you are looking for a Pinot Noir with finesse this may not be a wine for you, but if you want to try a very unique Pinot Noir give it a try.
Mockingbird Hill Winery Napa Valley Reserve Petit Verdot 2013 (16.99 WTSO)
A wine that is very dark in the glass, has legs, but not a lot of nose with only a subdued plum smell. Overall a very mellow offering for a Petit Verdot, a bit of fruit, plum and slight jam. The best feature is the very oaky finish that last for quite a long time. Tasting notes: "The wine is a dark, concentrated purple in color and offers a mix of aromas that include crushed violets and other floral notes with dark fruits such as blackberry accented with delicate oak notes. Luscious dark fruit flavors are followed by concentrated jammy fruits that includes dark plum. Tight tannins grip the mid palate, but that sets up a long finish punctuated by graphite and well-integrated oak flavors." Personally I am not in agreement with the floral notes, and would argue for more of a plum flavor versus blackberry. A good wine, but not my favorite Petit Verdot which is the Vina Robles 2013 Petit Verdot Huerhuero. Not sure I would purchase more bottles in the future. Personally I think their Mockingbird Hill 2013 Petite Sirah is a much better offering.
Casa Cadaval Padre Pedro Tejo Reserva 2012 Portuguese Red (14.99 WTSO)
I am a fan of Portuguese reds, they tend to be mellower and lower alcohol with jam, fruit, smoothness, and a decent finish. Personally I think they are some of the best wines for the money right now. This wine uses an amazing array of grapes: Touriga Nacional, Trincadeira, Alicante Bouschet, Merlot. Merlot is the only grape I have heard of. Tasting notes: "This wine melds smoky wood-aging flavors with richly packed black fruits. There is a juicy component that gives both freshness and a jammy, ripe character, with a touch of dark chocolate and coffee flavors that give a bitter edge." Personally I found it to have medium levels of about everything, jam, tannins/finish, and fruit. A pretty smooth drinking wine that can be drunk alone or with food. Personally I could have used a bit more spice and finish to the wine, and am not sure I would bother ordering more of this wine. My preference would be for their "Casa Cadaval Padre Pedro Tejo 2010 Portuguese Red" that I had ordered on WTSO and drank quickly before ordering this wine.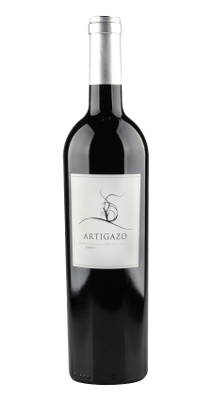 Virgen del Aguila Artigazo 2007 (14.99 WTSO)
For me this is a special wine that I have stocked up on. The smell is wonderful, with a light plum and fruitiness and no sting despite its 14.5% alcohol. This fruitiness and plum continues into mouth and then gives way to a spiciness that I associate with Spanish wines and then develops into a long dry finish. The blend is 40% Garnacha, 30% Syrah, 30% Cabernet Sauvignon, which spend 18 months in oak. I am amazed that with so much time in oak that the tannins are surprisingly hidden and only develop after a minute or so in the mouth. Tasting notes: "enticing aromas of cedar, spice box, incense, blueberry, violets, and black cherry. On the palate this mouth-filling wine has layers of flavour and good balance." After reading these notes and taking another delicious mouthful I would agree with them except the violets which do not come through for me. Cedar was a new taste for me, and after reading the notes I could really taste the cedar. If you like a wine that has many layers of complexity and will continue to develop and change in your mouth give this favorite of mine a try. Even though I have a decent supply in my cellar, I would be tempted to pick up 8 more if WTSO offers it again. For $14.99 a bottle this is an outstanding value.
Ava Grace Merlot 2014 (7.99 Total Wine)
We went into Total Wine on a Saturday to do some tasting and buy a few bottles for Sunday dinner. The distributor for Ava Grace Vineyards was tasting their wines and we tried the Chardonnay, Merlot and Red Blend. The reds were pleasant enough, but the Chardonnay did nothing for us. We decided to pick up a bottle of the Merlot as it was a bit unusual for a Merlot in that it had quite a bit of spice to it. Tasting notes: "Our Merlot is bursting with aromas of deep red fruit that fill the nose. Silky on the palate and full of layers of black cherry, plum, and blueberry flavors delicately intermingled with notes of mocha, vanilla, and spice that lead into a long smooth finish." It is indeed silky and smooth with the fruit flavors mentioned, but did not pick up any mocha. The body is fairly light. Overall a nice enough wine for the price, but personally I would give the nood to Blackstone's Merlot for a low cost Merlot. If I was going to a party where the host liked lighter red wines I would consider bringing a bottle of this.
Havens Wine Cellars Dry Creek Valley Petite Sirah 2012 (16.99 WTSO)
Here are some notes I had from 2016 for this wine: "An oak fest. A bit overpowering out of the bottle, but with some air the fruit develops and it is a wonderful Petite Sirah." Interestingly this bottle seems less of an oak fest and was a bit tart. There are tannins but not as prevalent as I would expect from a higher end Petite Sirah. Not sure if it is due to another year of aging or just an off bottle. Tasting notes: "On the palate are flavors of blueberry, huckleberry, eucalyptus, and pepper; they intertwine with big tannins that lead to a long, satisfying finish." After reading the notes and taking a taste I can definitely taste the blueberry and eucalyptus, maybe some huckleberry. No pepper or much spice to the taste, and the tannins are not as big as my 2016 notes indicate. I bit torn on this wine as I had enjoyed it in 2016 but this bottle left me unsatisfied. Not sure if I have anymore bottles in my cellar, but may have to try another this month to see what the results are.
Update: I did find another bottle in my cellar to do a comparative tasting. This bottle was much better with a lot of fruit and tannins. More inline with my 2016 notes. When I opened the bottle for my tasting notes above I did notice that the cork was soft and a bit dry so maybe it was a defective cork. This is probably the fruitist Petite Sirah I have tasted. Still not sure I would invest in more bottles.

Vina Robles 2013 Suendero (44.80 Vina Robles WIne Club)
This is a very nice wine, fruity, wonderfully dry, with a long finish. Very much a Meritage blend of Cabernet Sauvignon, Petit Verdot, and Malbec. The wines were aged 8 months in oak before blending, and 12 months after blending. This time in oak gives the wine it's wonderfully dry and long finish. I would say one of the best balanced finishes I have tasted. Julie really enjoys this wine, but does give the node to Opolo's Mountian Zinfindel with it's big jam. Personally I would go the other way. This is a wine that develops with air, so pour it into pitcher or decanter and wait for an hour. Although it is fun to aerate right away and then see how the wine continues to develop with exposure to air. Tasting notes: "Full-bodied; dark fruit flavors with rich, chewy and textured tannins leading into a long, weighted finish" Definitely full-bodied with dark fruit flavors that are really bright and pronounced, not sure I would say the tannins were chewy. The tannins are very present but not overpowering.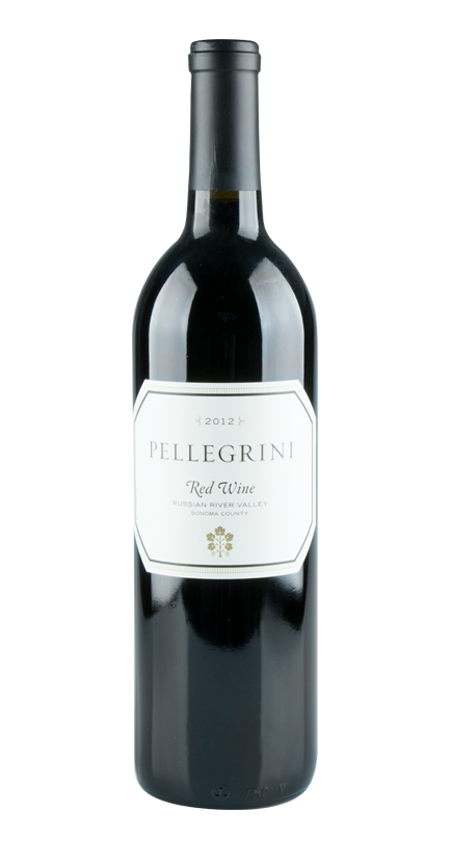 Pellegrini Wine Company Russian River Valley Red Blend 2012 (13.99 WTSO)
A pleasant wine that leaves you feeling like you want a bit more out of it. There is jam, fruit, tannins all present in medium levels. Nothing really stands out in this wine. If you want a pleasant, drinkable wine that not venture too far from midline in any category this might be a wine for you. To me, it seems that it is working hard to not offend anybody and in the process does not really stand out. Tasting notes: "There's lots of black cherry, crème de cassis, toblerone, vanilla oak, red raspberry, mocha, and a touch of licorice and lavender." Personally, I did not really taste all these layers in this wine. Mostly black cherry and red raspberry, with maybe a bit of toblerone. Would I buy more? Probably not, I can think of other $14 red blends that I enjoy more.
Ravenswood 'Barricia' Sonoma Valley Zinfandel 2011 (17.99 WTSO)
An interesting wine with a blend of 75% Zinfandel and 25% Petite Sirah. Does not taste like a true Zinfandel which I believe is due to having the fairly high percentage of Petite Sirah. Tasting notes: "Deliciously sweet and dark mid-palate flavors of black fruit and cherry liqueur give way to an intense finish of structured tannins, moderate astringency, and perfect acidity." WIth an alcohol level of 14.8 percent this wine definitely has a sting in the mouth which I think takes away from any fruit flavor. I guess I am more inclined to like my Zinfandels to be jammy and fruity and this wine does not have any jam. I think the tasting notes are pretty on target especially the cherry liqueur and tannins. This wine has a very long finish. Personally not a wine that I will be looking to acquire and more bottles of. I would rather have more of a pure California Zinfandel or Petite Sirah. It seems that the two grapes are fighting each other in this wine. This was not a favorite of Julie's.

Canoe Ridge Vineyard 'Frontier' Red Blend Horse Heaven Hills Cherry Street Reserve 2010 (14.99 WTSO)
Always an enjoyable wine. Fruity with quite a bit of spice that are coupled with good tannins for a long finish. With a blend of 54% Syrah, 30% Malbec, 16% Grenache it is apparent the the Syrah and Grenache give the spicy backbone to this wine. Tasting notes: "It is a stylish red with aromas of boysenberry, blueberry, chocolate orange and freshly ground nutmeg, followed by juicy flavors of plum and blackberry. It has great acidity and nice length." I think these tasting notes are right on target with the addition of the spicy nature (nutmeg) of the wine. A wine I would pick up more of if given the chance.

Terre da Vino 'La Casa in Collina' Barbaresco 2009 (14.99 WTSO)
Seems like quite the buy, drinks and tastes well above the $14.99 WTSO was selling it for. On the nose there is an earthy almost dusty aroma to this wine, very Italian. Tasting notes: "There's fruity softness or plushness on the palate, followed by firm tannins." "beautiful core of ripe fruits and milk chocolate follows through to a full body, with velvety tannins and a flavorful finish." Definitely a fruitiness to start that leads to a bit of chocolate. This is a wine with strong tannins and a nice long finish. I would add a bit of spiciness in my tasting, almost a bit on the Spanish side. At this price, I would pick more bottles if the opportunity arises.
Until next month, happy tasting and drinking.
Ratings:

Wow, knock my socks off good. A wine to stock up on.

A very good wine, also a wine to stock up on.
A good average wine that is very drinkable, one that I might buy
again.
An okay wine, one I can drink but would not run out to buy any of.

Not worth really drinking, most likely poured out.
Copyright 2017, Richard J. Moore
keywords: Wine,Wine Tasting, Wine Reviews
description: New wines tasting notes for March 2017