December Wines
January 2, 2017
Richard Moore
Happy new year! You will figure out quickly that drinking wine provides great enjoyment and is becoming a bit of a passion for me. So I figured that I would give some opinions for any new wines that I try each month in hopes that it will help others, and more importantly to help me remember years from now. I am not all that sophisticated of a taster, but do know what I like and do not like. You will find tasting notes that say weird things like "tastes like pencil lead and charcoal" making you scratch your head and say really? For each wine I will give the price and where it was purchased from and some quicks thoughts from my tasting experience along with the official tasting notes and my agreement or disagreement with those notes.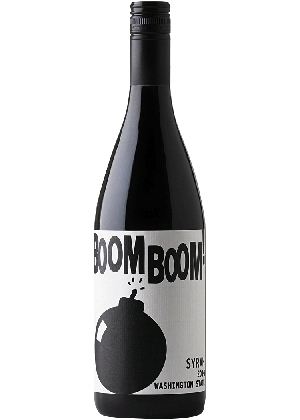 Boom Boom 2014 Syrah ($14.49 Total Wine)
Found this reading Wine Enthuiast's 12 wines of Christmas list (http://www.winemag.com/listicle/the-12-wines-of-christmas-2016/) representing the twelve day (12 drummers a drumming). Overall, I was a bit disappointed in this Syrah, it is very grapey smelling and that carries over to tasting. It is a bit lite and watery for what I would expect from a Syrah. The finish is dry and long but for me the upfront smell and taste do not make this a repeat buy. The tasting notes said: "Linear notes of blueberries and current are elevated by dried herbs. The currant flavors are plump with lightly grainy tannins backing them up." Personally I did not taste any blueberries and currant, mostly just grape. Would agree about the lightly grainy tannins. Update: while I am not enthused with this wine others seem to really like it. Just goes to show not all tastes are the same.

Opolo 2013 Tempranillo ($22.10 Opolo Wine Club)
Opolo is one of two winery clubs were members of, and we always enjoy their red wines as they are big and bold. This Tempranillo is just a wonderful wine for drinking with or without food. We enjoyed it with a curry spiced chicken soup. There's a spiciness to it but not overly spicy, and the dryness and finish are just perfect for me (Julie also agreed). The official tasting notes from Opolo: "Rich flavors of ripened raspberry explode onto the palate then transition into darker, more luscious boysenberry and blackberry fruit. Loads of background vanilla with hints of licorice and velvety cocoa with spicy overtones throughout. Finishes long and rich." I would agree with most of that except the ripened raspberry. Definitely a great wine that is not overly expensive.
Palacio del Conde Gran Reserva 2010 (11.99 Wall Street Journal Wine)
Since getting a great deal last Christmas via American Express I have bought wines from the Wall Street Journal Wine Club and have usually been happy with the wines. This was part of a "Highly Rated Holiday Reds" 15 bottle collection for $11.99 a bottle with free shipping and I was really looking forward to this award winning wine. In reality I would expect much more body and tannins from a Gran Reserva and was disappointed with this wine. As a customer review said: "However, I prefer reds that are a little more full bodied" and I would agree with that. In my opinion the Opolo Tempranillo knocked the socks off of this tempranillo based wine. Tasting notes: "soft edge of vanilla to the ripe red fruit core. Aromatic and smooth" and I would agree somewhat with the notes, but was wanting much more body.

Vina Robles 2015 Chardonnay Santa Lucia Highlands ($17.60 Wine Club)
Vina Robles is the other winery club in Paso Robles we are part of and we enjoy their reds and whites. This Chardonnay is our favorite Chardonnay, it has a lot of different tastes and things going on that work well together. The tasting notes are right on target: "Full-bodied; flavors of green apple and caramel lead into a vibrant, rich finish". I would add tasting a bit of citrus. A very bright wine with the buttery caramel finish that I love in a Chardonnay. This is a wine we really enjoy and would highly recommend.

Woodstock 2013 McLaren Vale Shiraz (14.99 WTSO)
If you are looking for a good solid Shiraz that is not overly in your face with fruit and jamminess this is a wine worth checking out. Nice fruit, jam and spice without being overbearing in any category. Tannins are present but subtle which contribute to a lingering finish. Tasting notes: "floral and spicy bouquet brings together both red and black fruits like cherries and plums. The classic McLaren Vale earthiness comes through on the palate which balances the fruit concentration and the soft yet structured tannins." I would agree with most of the tasting notes, although it seemed a bit more subtle that some Shiraz's I have had. Overall, a good solid wine for the price and I would buy some more if WTSO offers it again.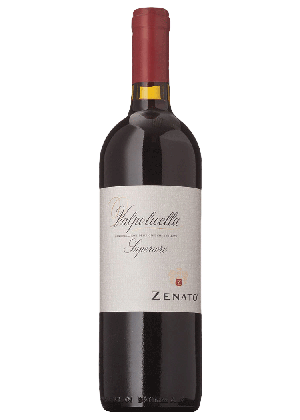 Zenato 2013 Valpolicella Superiore (13.49 Total Wine)
Ran across this wine recommendation on Dorothy Gaiter and John Brecher's Facebook page https://www.facebook.com/winecouple/posts/1169929009721257:0 and decided to give it a try since it was available locally. This is a real fruit bomb with mineral tannins to back it up. If you like you wine fruity and dry, this is a wonderful wine. I enjoyed it, and we had it with homemade meal of Indian butter chicken and curry soup. Turned out to be a good pairing although I was not really giving the pairing any thought at the time. The tasting notes: "The palate is soft, fruity and ripe, with very good fruit intensity. It finishes with light tannins. An easy-drinking refreshing wine." I would agree 100 percent with these notes and will pick up some more assuming my local store gets more back in stock (I grabbed the last bottle).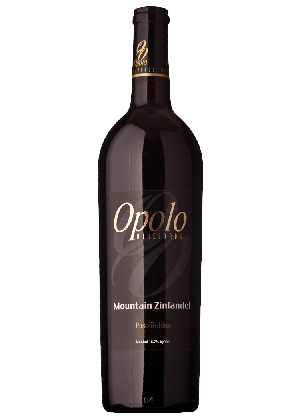 Opolo 2014 Mountian Zinfindel (21.99)
One of our favorites, Opolo's flagship zinfandel is big and jammy. Nothing shy and reserved about this wine as it is in your face bold. I really enjoy this wine, but could understand it might be too much from some. Tasting notes: "Jammy aromas of raspberry and plum are balanced by floral lavender and violet. A lush, round mouth of plum and cherry flavors lead to a finish that is long and satisfying. " I think this about sums the tasting experience for this wine. It has an alcohol rating of 16%, and I am not usually a fan of high alcohol wines but the mountain zin does not give you that high alcohol sting. I am glad that Total Wine stocks this wine at a good price since we drank our wine club bottles months ago.
Mount Luxxe Lodi Zinfandel 2012 (10.99 WTSO)
In a sense this zinfandel is a tamed down version of the Mountain Zinfandel, it has jam and spice but at a much mellower level. With a lower alcohol level, under 14%, this is a very nice sipping zinfandel that I have been enjoying. The price point from WTSO is very attractive for the quality of the wine. I do get the feeling this is a private level for WTSO since the back says vinted and bottled by the west coast wine group in Napa, and I cannot find a Mount Luxxe winery via Google search. Not sure I really care since this is such a good wine for it's price point and will pick up more if WTSO offers it again. Tasting notes: "Well-balanced and nicely centered, the bright raspberry aromas are complemented with flavors of black currant and red plum." My tasting puts a bit more jam up front than they mention, but it is indeed a very well-balanced wine.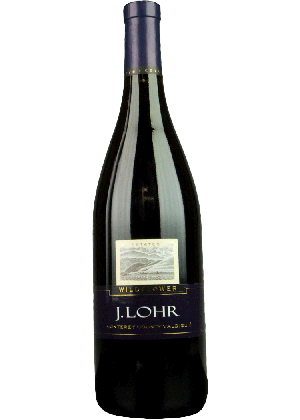 J Lohr Red Valdiguie Monterey (7.99 Total Wine)
I had read about this wine as a recommendation for Thanksgiving wine drinking on vivino.com. We did not get around to drinking it for Thanksgiving so I waited until Christmas day. It was pleasant with a very bright taste, like a very fruity and jammy Pinot Noir. Tasting notes: "Vibrant, red-purple in color with bright aromas of boysenberry, Bing cherry, raspberry and banana. The fruit complexion on the palate is equally bright, yet shows suppleness and body throughout the mid-palate." Not sure about the banana part but the boysenberry and cherry really came through for me almost approaching a bit of a cough syrup texture/taste. For the price a decent wine, that could be one to serve at a party or gathering. Personally I am not sure I will be buying it again. Just noticed on the J Lohr website that they recommend serving chilled, which might be a good idea. Might give it a try on a warm summer day and see.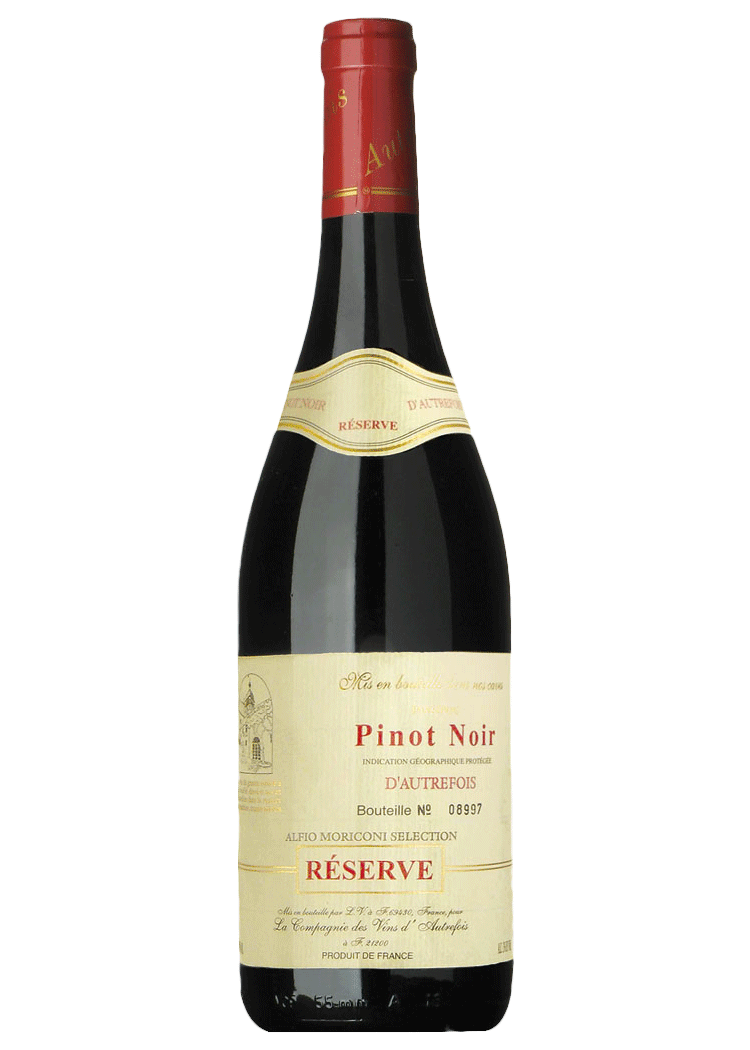 D'Autrefois 2015 Reserve Pinot Noir (14.99 Total Wine)
Must admit this was an impulse buy my last time at Total Wine. Turned out to be a pleasant wine, a nice light Pinot Noir with not too much cherry (I am not a fan of excessive cherry as it makes me think of vicks formula 44 cough syrup). The tasting notes: "undertones of vanilla and spice, accenting classic notes of cherry and cassis". I did not notice any spice but more or a tartness and pomegranate with a decent dryness and finish. Not sure if I would buy this again, it was a bit lighter than I would like. If you like your Pinot Noir's light and fruity this might be one to try.

Fiuza Cabernet Sauvignon 2012 (9.99 WTSO)
A Portuguese Cabernet that is a real fruity wine with some tannins to back it up. A definite tartness to the wine. Tasting notes: "This is a tannic while richly fruity wine, showing ripe warm-climate Cabernet Sauvignon flavors. Blackberries and dusty tannins are to the fore, giving a firm structure, fine juiciness and a dense texture. Full ripe cassis berry fruit and bell pepper flavors produce a complexity and softened wine. Full strong fine-grain tannins finish." Overall I agree with the notes, although the blackberries are very faint and I taste more grape. Did not taste any bell pepper, and that is a new thing to see in a wine tasting note. This wine is a bit fruitier than I usually like and I would not pick up anymore if WTSO offers it again. Correction: it turns out that Julie really likes this wine, so with the low price point I would consider picking up some more.

Michael David 2014 Petite Petite (13.99 WTSO)
Found this wine when I stopped at the Michael David winery north of Stockton CA to do some tasting while driving from Truckee to the Bay Area. Besides having a really cool bottle shape and label this is a very good wine. Fruity and jammy with the tannins and finish that you would expect from a mostly Petite Sirah wine. We really enjoy this wine and keep a bottle or two on hand. Tasting notes: "it is a substantial, dense, full-bodied, whopper style of wine loaded with pure black fruit and vanilla flavors that coat the palate. It reveals remarkable richness with a finish that is slightly dry and seems to linger." I agree with all of the tasting notes except the vanilla, did not really taste any. If you like jammy, bold, and tannins this would be a good choice.

Grande Fleur de Lyeth Reserve 2015 (11.99 WSJ Wine Club, 15 bottle holiday reds special)
A very nice wine to finish 2016 with. A lot of different things going on, fruity with the perfect amount of grape coming through and a nice long finish. This is a very nicely balanced wine for our tastes. The tasting notes: " Cabernet Sauvignon delivers rich cassis notes, and blends especially well with plummy, silken Merlot. A dash of deep, dark Petite Sirah adds extra richness and intense color. Time in oak imparts an inviting, spicy complexity." I can agree with these tasting notes, but as I said the real star to me is how the grape comes through at the perfect proportions. Truly a wonderful wine that I will be picking up more of.
Until next month, happy tasting and drinking.
Copyright 2017, Richard J. Moore