May Wines
June 16, 2018
Richard Moore
Wine of the Month
May was not an overwhelming month for the new wines we tasted, and with only one 5 star wine the choice for wine of the month was easy. Having said that, the Concannon Chardonnay is no slouch and would content with other wines of the month.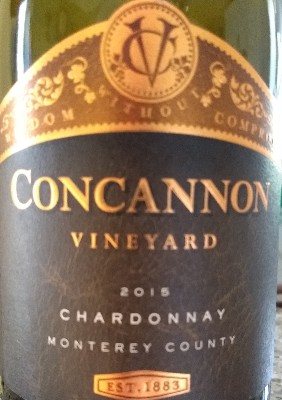 Concannon 2015 Chardonnay Monterey County ($16 Concannon Wine Club)
Our first new wine after returning from Italy was a winner! I would say a co favorite Chardonnay with the Korbel. A light fruit aroma, a bit hard to pinpoint maybe apple or pear? A nice buttery coating in the mouth immediate gives way to fruit hints. I really like it, not the most complex wine but what you get lingers for a long time and is very pleasant. Not overly acidic or minerally. There is a bit of dryness and a touch of acidity towards the end. Wine notes: "This rich and supple Monterey County Chardonnay opens with a delicate citrus bouquet and showcases succulent green apple, ripe pear and juicy tropical fruit balanced by bright acidity. Nuances of nutmeg, toasted vanilla and lemon custard culminate in a creamy, lingering finish." A pretty good description of this wine. I do not pick out any nutmeg and the acidity is nicely subdued to me. Julie and I both really like this wine so it is one I will stock up on, and I have already ordered a considerable amount for the summer months.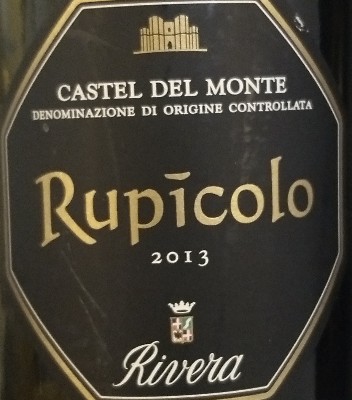 Castel Del Monte 2013 Rupicolo (5 Euros for a half bottle, Hotel Mini Bar)
Not much aroma on the nose, but it is a pleasant wine in the mouth. There is dark berry fruit with quite a bit of spice and a dry long finish that has the fruit and spice lingering. For only 5 Euros in a hotel mini bar this wine was a pleasant surprise. Wine notes: "40% Nero di Troia - 10% Cabernet Sauvignon - 50% other indigenous grapes, Expresses a fresh bouquet and floral aroma with notes of black pepper and a pleasing and dynamic palate with a beautiful finish. Ruby with purple highlights; bouquet of wild red berry fruit; smooth, fruity late, well balanced with subtly tannic finish." I would say pretty good description of this wine. Although it is a nice wine to drink (3+ stars) it is not one I will be looking to stock up on.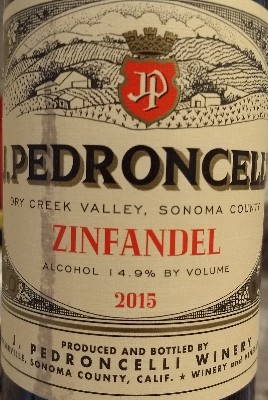 J. Pedroncelli 2015 Dry Creek Valley Zinfandel (14.99 Haskell's liquors)
Based on a review from Good Cheap Vino I went looking for the 2015 Pedroncelli mother clone Zinfandel. I was told by Haskell's this was the mother clone I was looking for with a throw back label. I am really doubting that after tasting the wine. Not an overwhelming Zinfandel. I had great hope when opening the bottle as the initial aroma was very nice. There is plum fruit and oak on the nose with a bit of a sting. In the mouth it starts jammy with dark fruit, there is a considerable spice that develops, and a very mouth drying and long finish. A bit alcoholic towards the end. This was an one dimensional wine and the alcoholic nature on the nose and in the mouth just did not sit well with me. I could not find this bottle label on the Pedroncelli website or elsewhere on the web so I cannot provide any official tasting notes. I know that Pedroncelli makes some nice reds such as the bushnell zin and the barrel select red. This is not a wine I will be looking to pick up anymore of and I feel like I still need to find a mother clone labeled bottle to try and see.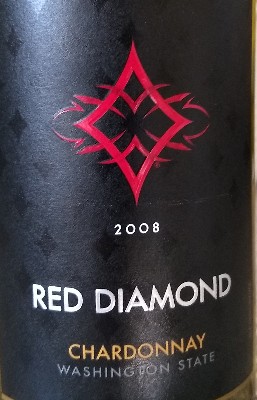 Red Diamond 2008 Chardonnay (6.99 Haskell's)
Julie had enjoyed this wine when we went to Pork and Barrel Restaurant for dinner and I saw on the Haskell's website that they stocked it. My local Haskell's store did not have any in stock but was able to get me a couple of bottles. I did not notice that it was a 2008 vintage until I was opening a bottle to try. I figured it would be past it's time and I was right. It is buttery but there is not much else to it. Pretty disappointing, and I have noticed a few times when shopping at Haskell's that a wine can be quite an old vintage for the particular type of wine. They must not be moving their wine stock very well and I am a bit disappointed they would even offer a 10 year old vintage of a wine that is not meant to age that long. I might try a more recent vintage to give the wine a fair shot.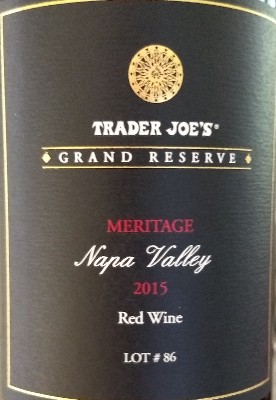 Trader Joe's Grand Reserve 2015 Meritage (10.99 Trader Joe's)
I have been a big fan of the trader Joe's reserve wines as they are usually pretty darn good wines for their price point. This one really misses the mark for me. Mostly a sting on the nose, not a very attractive aroma to start. Actually these notes are after vacuuming it and having some the next day. I almost wonder if it turned overnight as I do not remember that from the day before. Very harsh and burning in the mouth the second day were it had been pretty mellow and non descript the first. Looks like it is a mixture of Cabernet Sauvignon, Cabernet Franc, and Merlot. I would guess the Merlot is the major grape as it was a pretty tame and mellow wine. Not a favorite and I am not looking to buy any more. What is Interesting is that on Vivino people give it pretty high marks, but I am sticking to my thumbs down rating.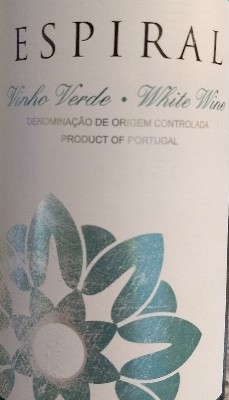 Espiral Vinho Verde (4.49 Trader Joe's)
Not having much luck at Trader Joe's this month! Not sure of the vintage, but would assume 2017. A bit of fizz on opening and pouring almost like a prosecco. Sour fruit on the nose a bit like a jolly rancher. Crisp and flowery in the mouth, minerally and a bit fizzy in the mouth. Overall just an okay wine for us. We have tried a few Vinho Verde wines and have not been overwhelmed. We ended up pouring it down the drain as neither of us was excited about finishing it. Would much rather go with a Prosecco if I am going to have some fizz.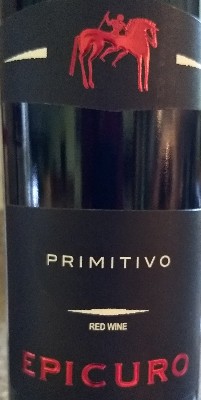 Epicuro 2016 Primitivo (5.99 Trader Joe's)
Very jammy and sweet, dark fruits of blackberry and plum, some tannins with a a medium dry finish that is pretty long. A nice spiciness with considerable level of pepper. A bit of leather towards the end. Definitely a great wine for the price, and I will be picking up more bottles. Julie loves this Primitivo, I would like a bit more body and tannins in a Primitivo but did enjoy enjoy drinking it. Wine notes: "Red colour tending towards violet. Light, distinctive aromas. Pleasant flavours, harmonious, tending towards velvety. Full bodied wine with a smooth finish and enviable equilibrium." I would agree with these fairly generic wine notes. This is probably one of the best value wines out there and drinks much above it's price. If you are looking for a low cost wine that is not sweet give this a try.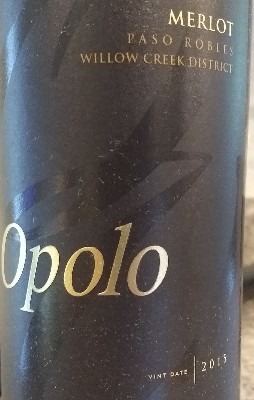 Opolo 2015 Merlot Willow Creek District (25.50 Opolo Wine Club)
At first I was not impressed as the wine was brash and a bit harsh. After some air time the wine continued to get better and better. I would say that a good hour or more of decant time if needed. Not the most aromatic wine with a bit of a sting on the nose. Right out the bottle there is dark berry to start in the mouth transitioning to a tart cherry. After airing for a while there is a nice jam to start with dark berry then the transition to a tart cherry. The finish has some tannins and mouth coating dryness. Wine notes: "A bounty of rich, ripe cherry and berry coupled with subtle oak overtunes. Well balanced with soft tannins, lively fruit and natural acidity, this wine has a smooth mouth-feel and alluring aftertaste." I would agree with these notes if you let the wine decant for a good hour or two. A bit on the fence if I would get more as I am not usually much of a Merlot drinker, and there are many other Opolo wines I would rather order. I am going to label the other bottle to age until 2020 and see how it develops. The wine club notes indicate it will age for 8+ years which means it is very much on the young side of its life.
Ratings:

Wow, knock my socks off good. A wine to stock up on.
A very good wine, also a wine to stock up on.

A good average wine that is very drinkable, one that I might buy
again.

An okay wine, one I can drink but would not run out to buy any of.

Not worth really drinking, most likely poured out.
Copyright 2018, Richard J. Moore
keywords: Wine,Wine Tasting, Wine Reviews
description: New wines tasting notes for May of 2018