August Wines
October 8, 2018
Richard Moore
Wine of the Month
August rebounded with 3 five star wines. For me the Vina Robles Signature was the narrow winner over the Concannon Cabernet. I was wavering back and forth as both are outstanding wines and I considered having co wine of the month.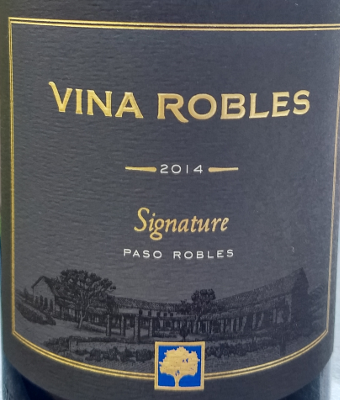 Vina Robles 2014 Signature ($34.50 Vina Robles Wine Club)
Wow, what an amazing wine. Unusual mixture of Petite Verdot and Petite Sirah that really works. It spent 20 months in oak and you can really smell and taste it, but not overly so. There is a smoothness about it that is wonderful. This might be a top five wine for me. Lots of character to this wine. Dark fruit and oak on the nose, no sting. I had a hard time pinpointing the fruit, a mix between blackberry, cherry and raspberry. The oak and tannins are perfect and create a nice long dry finish with the fruit lingering. Just a hint of spice. Wine notes: "Dark garnet aroma: Black raspberries, dried blueberries with mocha spice taste: Full-bodied with dark fruit; chewy yet layered tannins that linger into a long creamy finish" Not a lot to go on. I would agree with the exception of blueberries, not picking up any. A definite repeat buy and I did try to buy some with our fall club order but the stupid Minnesota state law that limits your purchases from out of state wineries to 2 cases got in the way.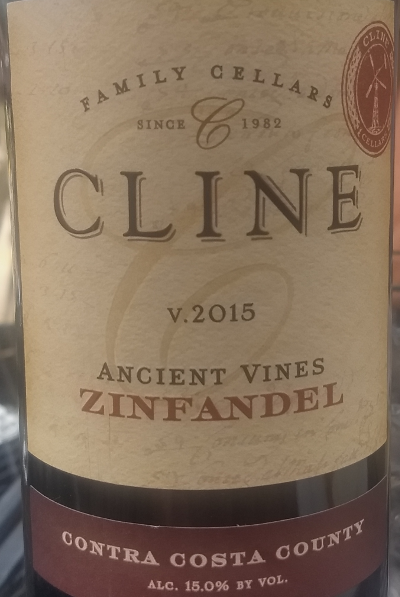 Cline 2015 Ancient Vines Zinfandel ($36 at Old Village Pub Lanesboro)
The Contra Costa County location interested me since I grew up in Walnut Creek California. Smooth and velvety, medium level of jam, and nicely spicy. Not a lot of tannin or oak coming through. Medium long finish with the jam, fruit and spice continuing. I get a bit of Leather/cedar in the finish. Wine notes: "Flavors of black cherry, strawberry and dark chocolate" Not sure about the dark chocolate, maybe just a hint. Agree with the bing cherry and strawberry fruit. Repeat buy, yes considering Total Wine has it for $11.

Opolo 2016 Edna Valley Chardonnay ($23.20 Opolo Wine Club)
I really like this Chardonnay. Beautiful aroma of pineapple, citrus and butter. The aroma continues into the mouth with some lemongrass. The flavors just coat your tongue and mouth for a very satisfying long time. Repeat buy, yes! Wine notes: "This style of Chardonnay offers aromas of honeysuckle, vanilla baking spice, golden delicious apples and a hint of Meyer lemon. Once sipped, apple blossom, poached Bartlett pear, crisp acidity followed by a creamy finish of caramel confection and vanilla nuances of French oak." I might differ a bit but I can see how they get their results. Sadly I do not see this wine on the Opolo website any more.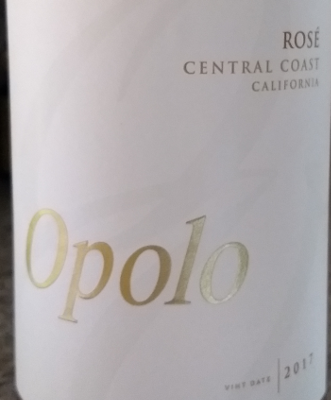 Opolo 2017 Central Coast Rose ($19.20 Opolo Wine Club)
A bit of a split decision in our household. I really like this Rose and Julie thought it was good but not the best. Very nice aroma with watermelon, lemon grass and strawberry. This aroma continues into the mouth. The strawberry becomes more dominate and there is a very pleasant brightness to the wine. The finish is very long with the fruit/citrus lingering on the tongue. Nice to find another winner of a rose from Paso Robles. Wine notes: "A blend of Grenache and Syrah, this wine exemplifies all things summer. Watermelon, strawberry and pomegranate dominate and are framed by fresh lemon zest, cantaloupe, and red raspberry. Fleshy and well-rounded with a lively and lengthy finish." Seems like a pretty accurate description of the wine. Repeat buy, yes! Sad to say, it is not on the Opolo website to buy anymore.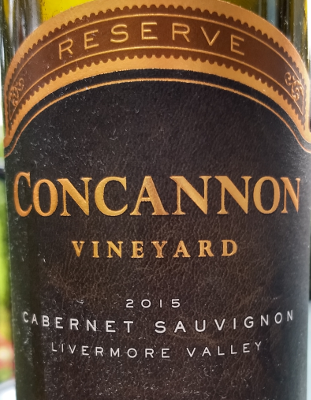 Concannon 2015 Reserve Cabernet Sauvignon Livermore Valley ($32 Concannon Wine Club)
Julie first words were, very nice a Zinfandel? Indeed a really nice wine that you could mistake for a Zinfandel. Nice jam and very velvety to start in the mouth, with a playful spiciness. The tannins and oak kick in for a wonderfully dry and long finish with hints of jam, dark fruit and spice continuing. Wine notes: "Bright aromas of blackberry, candied fruit, vanilla and brown sugar leads to a more savory palate of green pepper, spice, and oil cured olives. This Cabernet is lush on the palate, full bodied with polished tannins and a long finish making for an exceptionally food friendly wine guaranteed to pair wonderfully with a variety of dishes." I did not pick up any olive taste and the rest of the description seems pretty accurate. A repeat buy? Yes, this is one great Cabernet. A great surprise to get in our spring wine club shipment.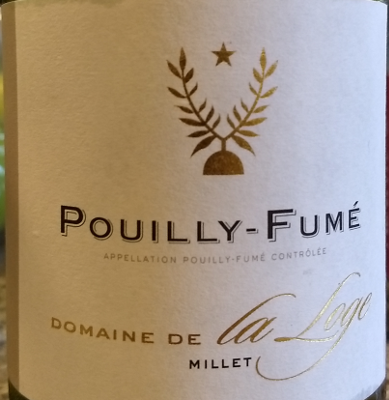 Domaine de la Loge Pouilly-Fumé 2014 ($14.99 WTSO)
A split in our house, Julie did not like it and I loved it. Very flavorful, bright and in your face but refreshing. I would say lemon citrus is the main flavor and very long on the finish. Wine notes: "The wine aromas are intense and varied with a floral nose (broom, blackcurrant buds, roses...) and fruity (citrus, peach...) through a typical minerality of flint, the "pierre a fusil." We have the same sensations in mouth with finesse and roundness and a good balanced of acidity." Not sure I agree with floral nose but the rest is spot on. Repeat buy, yes for me.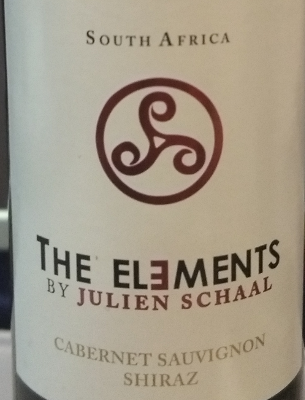 The Elements Cabernet Sauvignon Shiraz (In flight wine on KLM)
Fruity, spicy and dry. Pretty nice. A bit watery but very drinkable. A very long dry finish with tannins. A spiciness that lasts well into the finish. Cherry and raspberry fruit. Only 12.5 percent alcohol makes it a nice drinking wine. Would I buy it? Depends on the price. Assuming less than $10 a bottle, yes.
Ratings:

Wow, knock my socks off good. A wine to stock up on.

A very good wine, also a wine to stock up on.
A good average wine that is very drinkable, one that I might buy
again.

An okay wine, one I can drink but would not run out to buy any of.

Not worth really drinking, most likely poured out.
Copyright 2018, Richard J. Moore
keywords: Wine,Wine Tasting, Wine Reviews
description: New wines tasting notes for August of 2018