February Wines
March 1, 2017
Richard Moore
Wine of the Month
I figured that I would pick my top wine each month from the new wines we tasted. It may not be the top wine we drank in a month, although this month it is, since we do drink favorite wines of ours that I have already reviewed. This month it is very easy since the Opolo 2014 Reserve Zinfandel really stood out from among the rest. Might be time to do a case buy since I only have one bottle left from our wine club order and I have a feeling we will drinking that fairly soon.

Opolo 2014 Reserve Zinfandel (30.60 Opolo Wine Club)
We opened this for "open that bottle night (February 25, https://www.daysoftheyear.com/days/open-that-bottle-night/ " and were really glad we did. What an amazing Zinfandel. Everything seems perfectly balanced, and very smooth. The right amount of jam, tannins and fruit makes for a great drinking wine. A wine you can enjoy by itself or with food. I let it air for a bit in a pitcher, but the taste did not really change much over the 2 hours we enjoyed this wine. Tasting notes: "Aromas of red raspberry and bing cherry are framed with allspice and cedar. Medium bodied with supple tannins and a delightfully racy finish." Seems like a good description, had not thought about cedar but after reading the tasting notes and taking a taste I can actually taste a bit of cedar. All in all a great wine that we will try to pick up some more bottles of. We enjoyed it over a wonderful dinner of spicy pasta that Julie cooked up.
Craftsmen Dark Red Blend Batch No. 14 (7.99 Publix)
Quite the find! This was a random pick based mostly on the nice looking label and the words "Dark Red Blend". Reminds me a bit of Apothic Dark Red, but not as sweet. Nice jam and fruit up front with decently long finish. Not sure what the blend of this wine is, or even the tasting notes as I cannot find any reference to it via Google. If I can find it at home in Minnesota I will pick up some bottles. This would make a very nice wine to bring to a party where you would want to keep the cost per bottle down and still provide a very nice drinking red.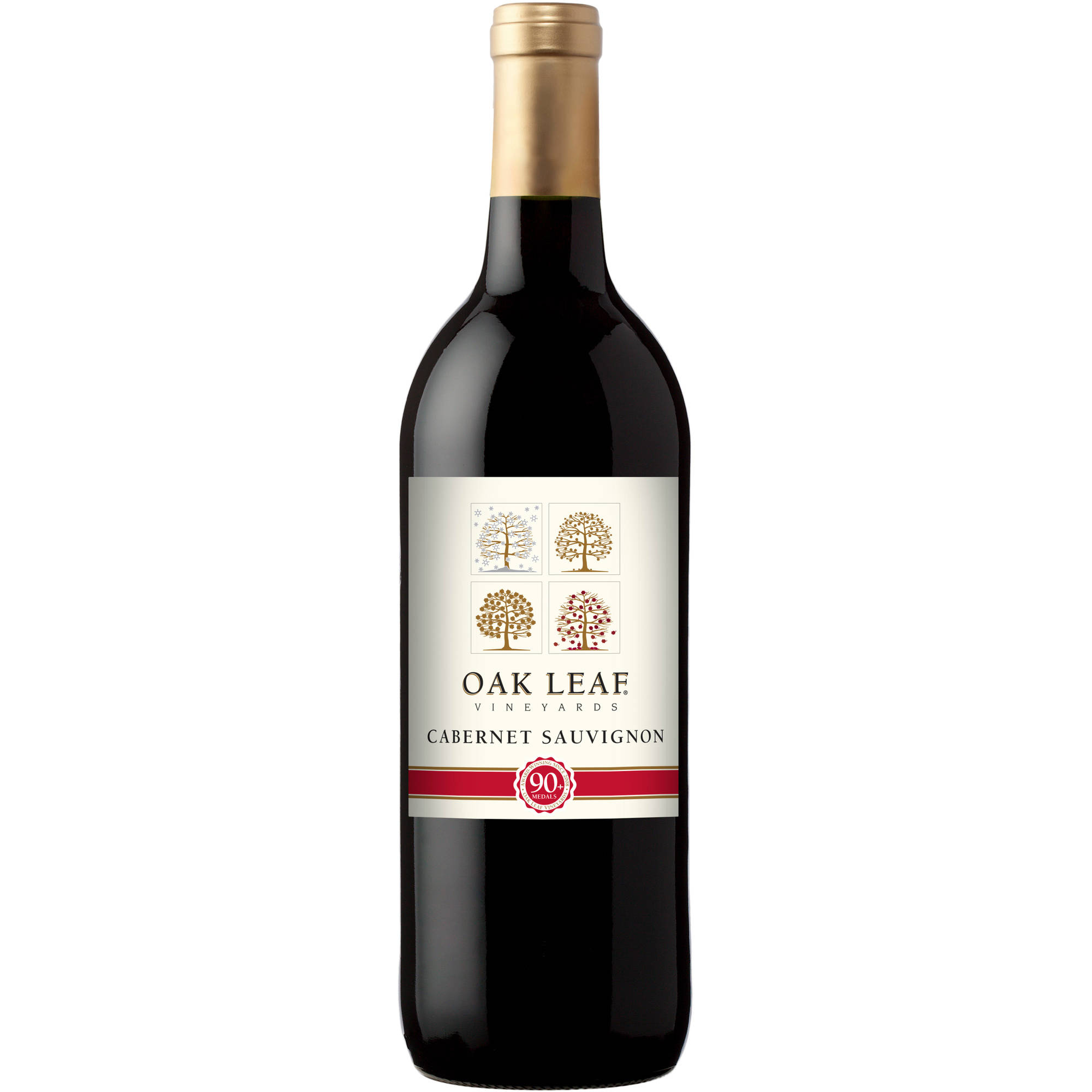 Oak Leaf Cabernet Sauvignon, no vintage date (Free, at our rental in Englewood FL)
This was a free bottle of wine to welcome us to our rental in Florida. Looking on the internet it seems this is the two buck Chuck of Walmart. Having said that it was not as bad as two buck Chuck and had some decent points. Not a lot of fruit or spice, but it does have a nice dry finish. Not one that I would go out of my way to buy, but not one I would pour down the drain either. If you are looking for a very cheap red wine this is not too bad. Exposure to air did not have any affect on the taste or quality of the wine.
Kingsford Manor Reserve 2012 Napa Valley Red Blend (16.99 WTSO)
This wine goes to show that sometimes you have to let a wine breath to really see it's beauty. Even with aerating this wine on the way to the glass it initially does not have much taste, almost watery. The smell on the cork tells you that this wine spent some serious time in oak (20 months) as you can really smell the oak. This provides a very nice chalky feel in the mouth for a very long finish. After some air (more than an hour), this wine really starts open up and shine. Tasting notes: "Blackberry and raspberry flavors combine with a vanilla toasted oak and finish with a fine texture." Seems to cover what I experienced, there is some jamminess that develops with air. I also felt there was a bit of a coffee taste. I would definitely consider picking up some more bottles if the opportunity arises.
Concannon Founders 2014 Paso Robles Cabernet Sauvignon (8.99 Total Wine)
Concannon has a special place for us, Julie attended school in Livermore with one of the Concannon brothers. Ever since the winery was sold the Concannon name has been used to market some wines of questionable quality. This Cabernet from Paso Robles really does not hit the mark very well. It seems watery with a fruity cherry/blackberry taste. There is a bit of a dry finish but nothing real exciting. Tasting notes: "Enjoy rich aromas and luscious flavors of intense red cherry, ripe plum and black currant intermingling with hints of cocoa, vanilla and spice." As you can tell I do not really agree with these notes, and feel this is a disappointing effort by Concannon. Not a wine I would not bother purchasing again.

Scacciadiavoli Montefalco Sagrantino 2008 (22.99 WTSO)
This is a favorite wine of mine. We actually went wine tasting at this winery in Umbria on a tour of Italy a few years back. I bought a couple of bottles at the winery to bring home and was upset that I did not have a case sent home. It was nice surprise when this showed up on WTSO lately. The main word I would use to describe this wine is earthy. There are some very substantial tannins present making for a long chalky finish. One feels like they can taste the Umbria countryside when drinking this wine. Tasting notes: "A delicious red with super-integrated tannins that are polished and beautiful. Full body, loads of licorice and berry character and a long, long finish." I would agree with all but the licorice since I am not a licorice lover and luckily do not taste any in the wine. I might add that it starts with a bit of plum. If you like a wine with very strong tannins and dry long finish this is one to check out. A final note, this is a wine to let air for a while before drinking, open it a few hours before drinking and decant.
Château de Macard Bordeaux Supérieur 2010 (10.99 WTSO)
A very enjoyable fruit forward wine with a good dry finish made from an unique blend of Cabernet Franc, Merlot, and Cabernet Sauvignon. Tasting notes: "Lush tannins envelop aromas of dark berries and plums, with hints of luscious leather, the whole tinged with sultry spices." I can definitely taste the berries and plums as the wine is fruity without being jammy. For me the tannins are at a medium level, enough to give a decently long finish without leaving a chalky feel in the mouth. Our son remarked after tasting it, "That is a very nice wine". For the price this a wine that stands up very well and I will be looking for chance to pick up some more.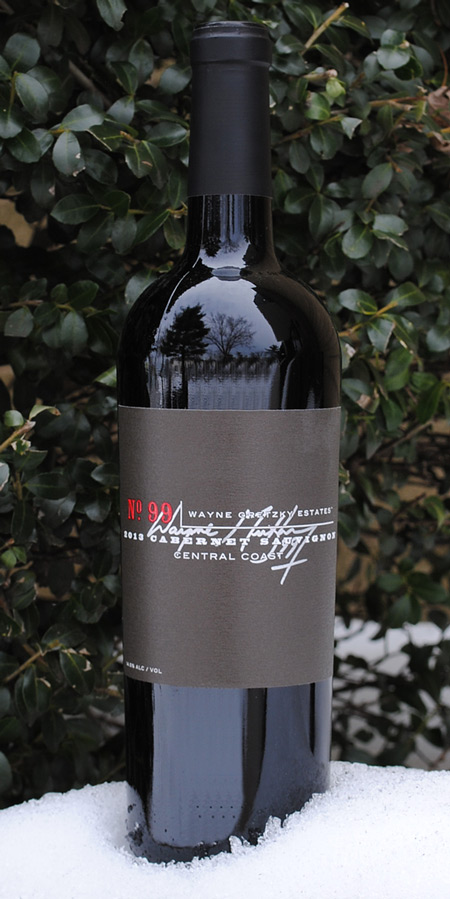 Wayne Gretzky Central Coast 2013 Cabernet Sauvignon (12.99 WTSO)
Being a Canadian by birth I really want to like this wine. When the bottle is opened the nose is quite nice, but that does not translate to tasting. This wine has a little bit of the right ingredients but nothing stands out. There is some jam, some plum, some cherry, a bit of tannins. I can think of other less expensive Cabernets that have more body and complexity. Tasting notes: "classic masculine Cabernet aromas of dried cherries, dark fruits, tobacco leaf and solidly backed up by vanilla oak. The flavors skate around the palate with exotic spices like ground pepper and cumin, black currants, and tea leaves persist. It finishes like Wayne Gretzky, focused on the goal with American Oak, zippy acidity and some tannin structure but still pure finesse." Afraid I cannot really agree with these notes, overall a disappointment and a wine I would not purchase again.

Bordeaux Haut-Medoc 2011 Château Mascard ($14.99 WTSO)
At first I thought this was a different wine from the Chateau de Macard whose Bordeaux Superieur I reviewed above. But one consonant does make a difference. This is a left bank Bordeaux and is a Merlot-Cabernet blend. If I had one descriptor for this wine it would be berry-jam. It is a bit on the heavier side with a mid level of jamminess and berries very present. Tasting notes: "A deep ruby in color, Chateau Mascard 2011 reveals bright red berry aromas on the nose, intensifying on the palate, with admirable structure and a well-rounded character all through the smooth finish." The finish is fairly smooth but not very long as would be expected from a wine aged in stainless steel vats (which seems strange for a French red). A pleasant enough wine to drink, but not one I would go out of my way to stock up on. For the money and quality I would go with the Macard Bordeaux Superieur hands down.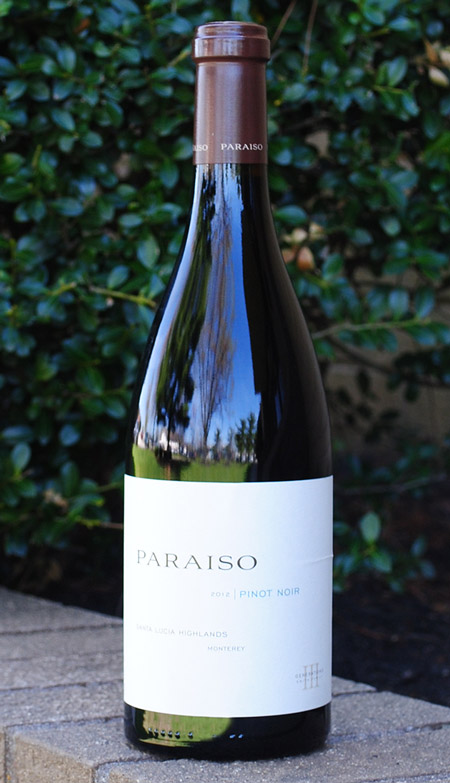 Paraiso Santa Lucia Highlands Pinot Noir 2012 ($14.99 WTSO)
This one wine you really need to let air for awhile. Straight out of the bottle it seemed quite disappointing with not much to speak of. I actually thought I might have to contact WTSO for a refund. But with air the jam, fruit, and body really developed nicely. Maybe not my favorite Pinot Noir but a nice wine. Seems almost a bit heavy for a Pinot Noir, and it turns out this is a pioneer Pinot for the Santa Lucia Highlands and is from the oldest Pinot vines in the region. This might be why it seems a bit heavier for a Pinot Noir than I am used to. Tasting notes: "Ripe raspberry, currant, cherry, toasted oak, subtle red licorice and pomegranate, with a solid, lengthy finish." I would agree with all except the red licorice, but only after the wine had been exposed to air for over an hour. I am torn at this point if I would buy any more bottles if the opportunity comes up on WTSO.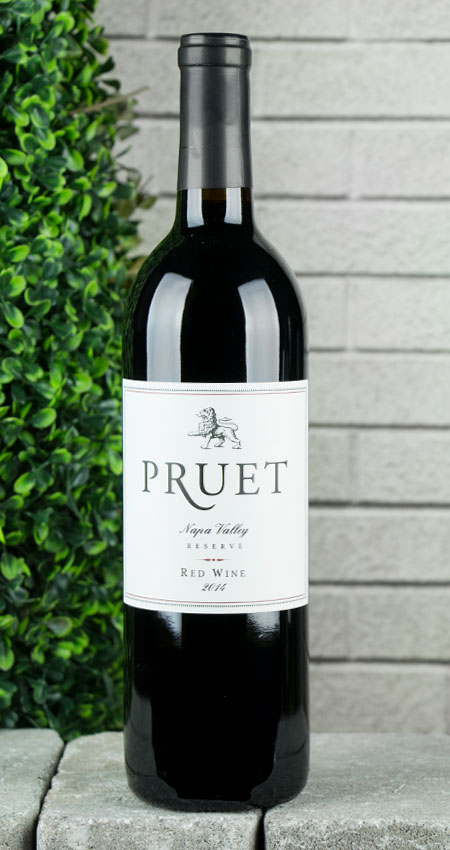 Pruet Napa Valley Reserve Red Blend 2014 (18.99 WTSO)
This is some serious wine, both Julie and I enjoyed it. Not a lot of fruitiness, but definitely a lot of spiciness instead with substantial tannins to back it up for a nice long finish. A unique blend of grapes: Cabernet Sauvignon, Cabernet Franc, Syrah, Malbec, and Merlot. It seems the Cabernet Franc is the grape that comes through the most for me. There is a touch of jam but very, very light. Wine and tasting notes: "The 2014 Pruet Napa Valley Red Blend shows the potential of other grapes in this powerful blend that offers a complex range of enticing flavors. The primary variety in this blend is Cabernet Franc sourced from the Yountville AVA of the Napa Valley. This varietal provides a foundation of peppery and brambly fruit with notes of chocolate and green pepper. High elevation Syrah from Mt. Veeder gives the wine complex and earthy tannins as well as red fruit and savory characteristics. Malbec, Merlot and a Cabernet Sauvignon from other parts of Napa Valley also contribute more dark fruit and aromas of lavender with excellent mouth feel and a long, flavorful finish." I would agree with most of the notes, but the red fruit was very subtle. A wine I would buy again to enjoy. Make sure you let it air a bit before drinking as it definitely developed with exposure to air.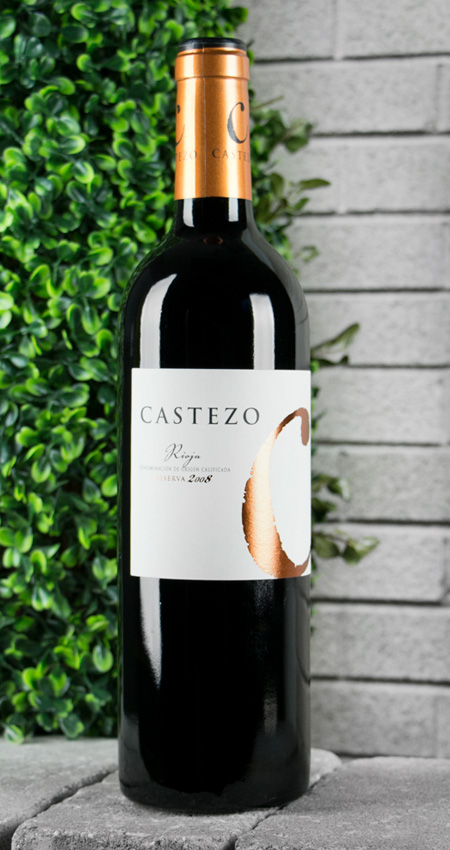 Bodegas Najerilla Castezo Rioja Reserva 2008 (14.99 WTSO)
Quite the fruit bomb with a substantial tartness and a medium finish with dry tannins. Tasting notes: "a lot of ripe fruit flavor without feeling heavy. Instead, it's sleek and gentle, the finish touching on leather, cranberries and blood oranges, focusing down to a tight, narrow line." Seems like a good description, it really is a lighter wine. Personally I was thinking pomegranates with some unripe blackberry while drinking it. This wine is mostly Tempranillo with a bit of Garnacha (95% Tempranillo, 5% Garnacha) and spends 18 months in oak. I am really surprised how light and fruity/tart the taste is based on the mixture and oak time. Overall a very interesting wine, if you like a wine that is fruity and tart it might be one to try. For me, it has a bit too much tartness to it and would not be inclined to purchase more.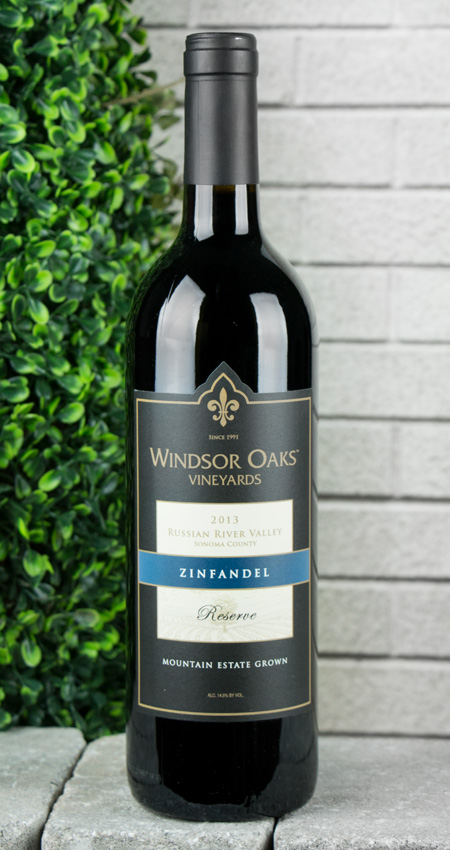 Windsor Oaks Vineyards Reserve Russian River Valley Zinfandel 2013 (14.99 WTSO)
Definitely a winner, a very well balanced Zinfandel. Tasting notes: "deep flavors of bright blueberry, cherry jam and juicy blackberry smooth layer with black and white pepper. The finish is long and complex, with spices and silky vanilla notes from true French oak barrel aging." No blueberry for me, but the cherry jam and blackberry yes. There was a bit of spiciness to the wine but subtle. A nice lighter Zinfandel that I would not hesitate to pick up some more bottles of at $15 per bottle.
Until next month, happy tasting and drinking.
Copyright 2017, Richard J. Moore
keywords: Wine,Wine Tasting, Wine Reviews
description: New wines tasting in February 2017