Tour du Mont Blanc 2018
In September of 2018 we joined my brother Darrell and his son Brennan to trek the Tour du Mont Blanc, TMB. It was an very difficult hike that took Julie and I over 100 miles of very mountainous and breathtaking scenery. We stayed in hotels and mountain refuges where we had a bed, shower, wonderful 3 course dinners with wine, and a breakfast each morning to hit the trail with. I will be blogging in more detail about each day and other thoughts on the TMB in the months to come, but wanted to buckle down and get the photos up. Here is an overview map of the route and alternatives.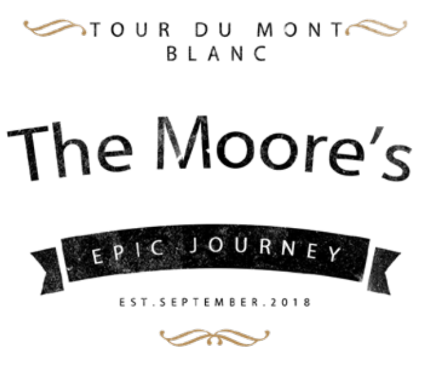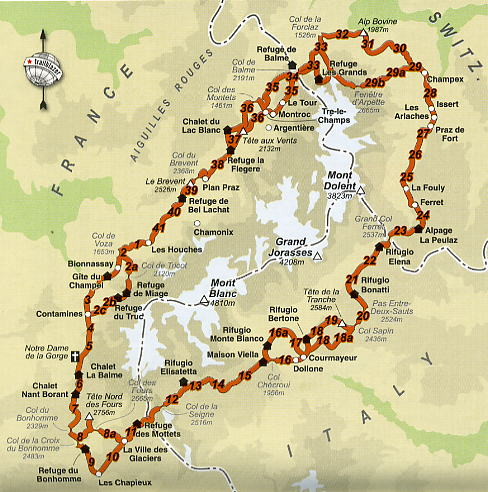 TMB Day 1 Chamonix to Les Houches

Our first day of hiking from Chamonix to Les Houches, with some gondola, cable car, bus assist.

TMB Day 2 Les Houches to Les Contamines

Mostly a downhill day with very green valleys and beautiful sunshine.

TMB Day 3 Les Contamines to Les Chapieux

Our hardest day of hiking and it was a beautiful one, clear and crisp with amazing scenery.

TMB Day 4 Les Chapieux to Rifugio Elisabetta

A cloudy cool and rainy day was on deck for us this day. Still some amazing sites and hiking.

TMB Day 5 Rifugio Elisabetta to Courmayeur

A cold and cloudy day gave way to some sun and amazing views as we hiking down Val Veny to Courmayeur.

On our rest day in Courmayeur we had crystal clear skies for our trip up the Sky Way tram. We ended up spending over 4 hours up on the top soaking in the amazing views.

TMB Day 7 Courmayeur to Rifugio Bonatti

Bright sunshine and specular views were in store as we continued hiking after a rest day.

TMB Day 8 Rifugio Bonatti to La Fouly

Our longest hike of our TMB awaited us this morning. It was a cold and windy day to start with nice clear views yet again. We left Italy and entered Switzerland for the next 5 days.

What looked like an easy day on paper turned out to be a bit of a struggle. A great walk down the valley on another beautiful day.

Time for another rest day in Champex. Glad we did a rest day here as it was a beautiful spot and we enjoyed another nice day.

After a rest day we continued on to Trient taking the normal TMB route. Another nice day as we were able to finish out hike well before the rain and lightning started.

TMB Day 12 Trient to Argentiere

After a night of rain we were treated to beautiful day with clouds and fog that added mystique to the views. We ventured from Switzerland back into France and views of Mont Blanc.

TMB Day 13 Argentiere to Chamonix

We woke up to clear skies and had an amazing day for our last day of hiking. The french side of Mont Blanc played hard to get but finally revealed itself in glorious splendor.

Some pictures from our 3 days in Chamonix before and after our TMB.

Some pictures from our days in Geneva before and after our TMB.

Some pictures from our day trip to Lausanne.
Copyright 2018, Richard J. Moore
Photo credits: Richard Moore and Darrell Moore
keywords:Tour du Mont Blanc, Alps, Hiking, Trekking, Backpacking, Chamonix, Courmayeur, Champex, TMB, Geneva
description: Pictures from our Tour du Mont Blanc in September of 2018